ON LOAN, Due: 17-08-2022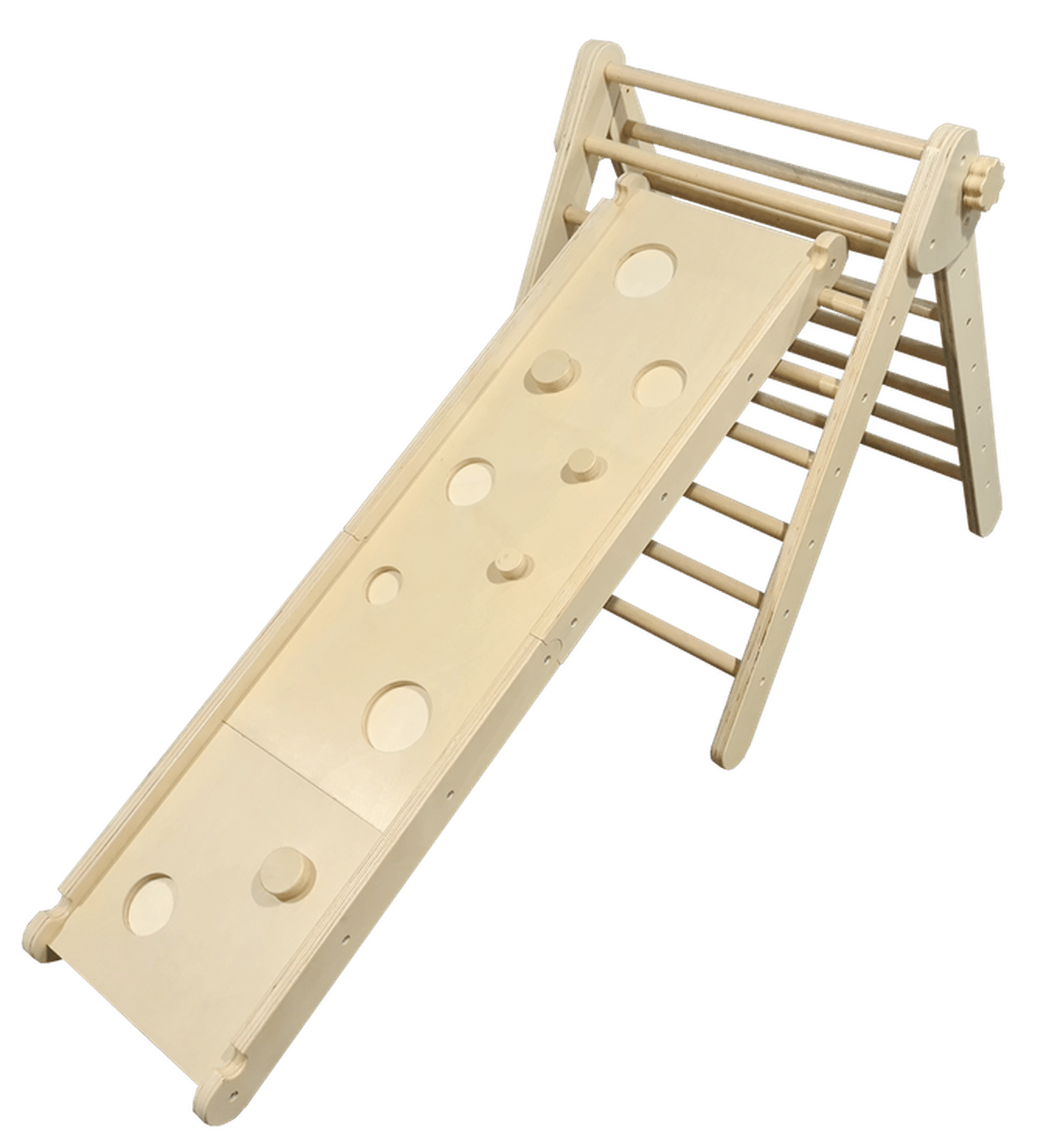 Info! Toy can be reserved.
Category: AP
No Pieces: 5
Manufacturer: Berry Park
Age: 6 mths - 3 yrs
Rent: $4.00
Storage: : No main storage, drawstring bag for accessories
Info! This toy is a part of Party Pack. It can be hired by non-members.
Signup as non-member
Description:
This Pikler Triangle and Ramp is sure to be a hit with all kids. Use it as a ladder, a tent, a tunnel! What`s next?! Watch as your child`s imagination comes into full force. Open-ended play at its best. It helps develop gross motor skills - pulling, standing, balancing, climbing, leaping and more. The possibilities are endless.
Weight Limit: 25kgs
**For Indoor Use Only**
Contains:
1 x triangle frame

2 x round-ended screws

1 x ramp

1 x plastic drawstring bag
Comments!
Kindly sponsored by
Non-member party hire: $8.00
Tags: pikler, triangle, slide, ramp, balance, climb, motor skills