ON LOAN, Due: 25-08-2022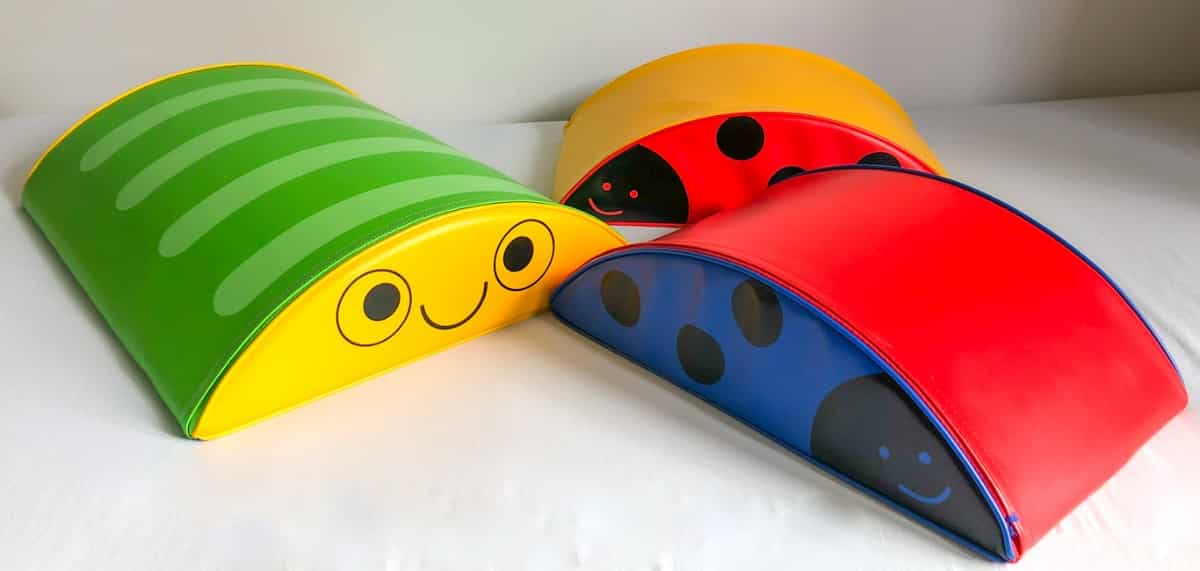 Info! Toy can be reserved.
Category: AP
No Pieces: 3
Age: 6 mths - 3 yrs
Rent: $3.00
Storage: : No Storage
Info! This toy is a part of Party Pack. It can be hired by non-members.
Signup as non-member
Description:
This is a fun learning tool that is great for enhancing gross motor skills. Great for children to explore and improve their balance while having adventure and fun. Young children will just love the caterpillar and ladybug designs and characters. Place the pieces on the flat side and they become little hills. Place them on the curvy side and they become balance boards.
Contains:
2 x short ladybird curved shapes

1 x long caterpillar curved shape
Comments!
Kindly sponsored by
Non-member party hire: $6.00
Tags: play mat, gym set, animal, balance, motor skills, caterpillar, ladybug